Insaciáveis quanto baste, os

CALAMITY ISLET

são um projeto rejuvenescido das cinzas dos

DESPONDENCY

com raízes na Ilha da Madeira desde o principio do ano passado.
Protegendo grande parte do trabalho forjado sob a anterior nomeação, o quinteto

Melodic Death Metal

vai lançar amanhã (

01.09.12

) o debut EP

"See The Colourless"

.
As cinco faixas mais a intro foram registadas em

Fevereiro

|

2012

nos Soundvision Studios, em Vila do Conde, com a produção, mistura e masterização de Paulo Lopes [

CRUSHING SUN

].
O CD já se encontra em pre-sale através do seguinte email.
Orecupera em streaming o single de avanço

"Havoc"

.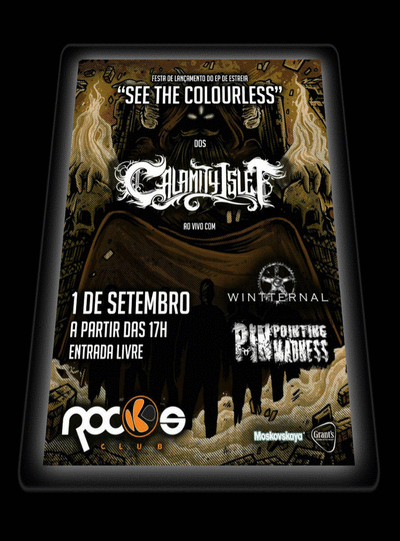 Coincidindo com a edição física, a release party de

"See The Colourless"

dos

CALAMITY ISLET

realiza-se amanhã no Rock's, no Caniço Shopping, na Ilha da Madeira, com os special guests

WINTTERNAL

(Funchal) e

PINPOINTING MADNESS

(Funchal).
• Local: Caniço Shopping, Ilha da Madeira